Tifereth Beth David Jerusalem
Congregation Tifereth Beth David Jerusalem is an open, warm
Modern Orthodox synagogue in Cote St. Luc, Quebec.
With services and programs for all ages,
friends become family and community comes first.
Download our new Mobile App!
The new TBDJ App will let you see what is going on at TBDJ, including full schedule of services, halachic times for Montreal, and upcoming events. You'll also have access to your account info and be able to view (and pay) invoices online.
Available for Android as well as iPhone and iPad devices. Search for 'TBDJ' in your app store, or download the apps here.
September 4-5: The Traveling Chassidim
Programs for TBDJ Teens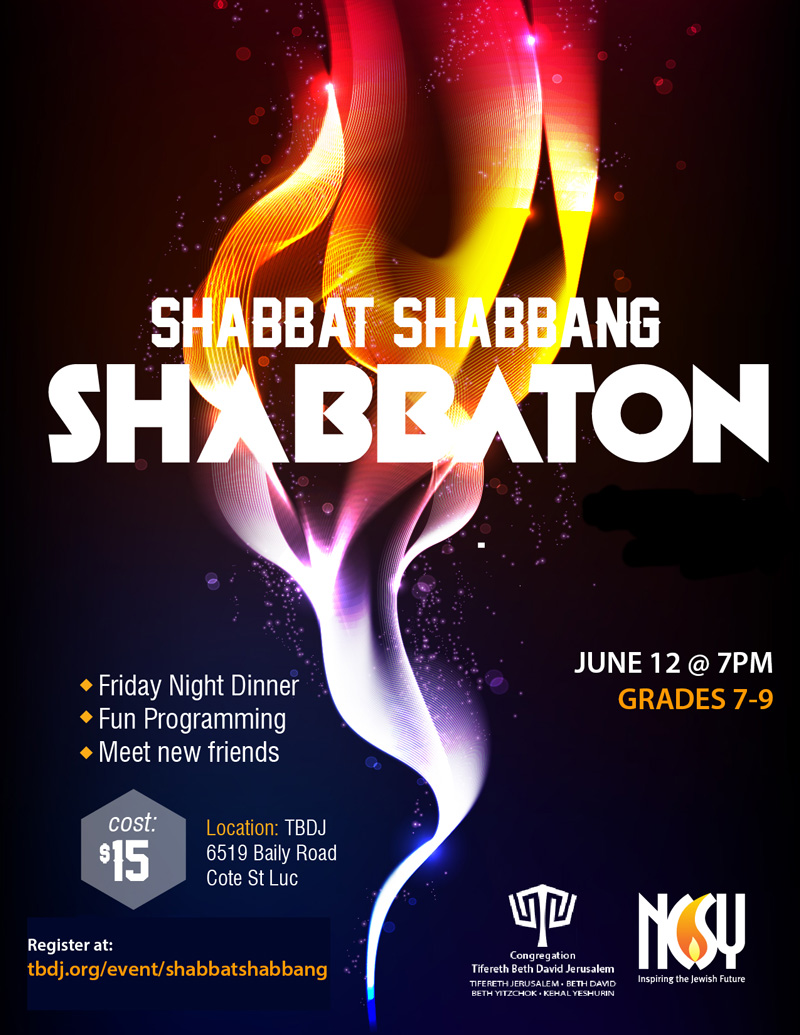 Attention all teens!
Keep an eye out for our next Shabbat Shabbang Shabbatons for Grades 7-9, in addition to other programs like Fun N' Strum. Contact amiel@tbdj.org for more information.
2014-15 Annual Report & 2015 Spring Bulletin
Click here to download a copy of the 2015 Spring Bulletin (April 2015)
Click here to download a copy of the 2014-15 Annual Report (Sept 2014)
Wed, 2 September 2015 18 Elul 5775